Jackson County Public Health Emergency Preparedness plays a crucial role in the health and safety of communities in Eastern Jackson County in preparing for, responding to, and mitigating public health disasters.
Emergency Preparedness team partners with local agencies to strengthen our community's ability to respond to a range of public health emergencies- including infectious diseases, natural disasters, and biological, chemical, and nuclear events.
Our goal is to coordinate, plan, and communicate with the community to build more resilient communities which are prepared to handle and rapidly recover from threats that affect the health of the public.
Learn More
Community Partners
What is a Public Health Emergency?
The National Disaster Medical System defines a public health emergency as an emergency need for health care services in response to a disaster, significant outbreak of an infectious disease, bio-terrorism attack, or other significant or catastrophic event.
Learn More
Examples of Public Health Emergencies
Recent hurricanes such as: Florence, Harvey & Irma
The 2016-2017 Zika Virus outbreak
2014-2015 Ebola outbreak in West Africa
2011 Joplin tornado
Bioterrorism attack
Infectious Disease/ Pandemic
Emergency Management NIXLE
NIXLE keeps residents up-to-date with relevant information from your local public safety departments and schools.
Stay in the know. Sign up for emergency alerts and follow the instructions on their website.
Emergency Alerts
Jackson County Public Health Emergency Managements role in an emergency could consist of:
- Providing lifesaving medications during a pandemic or biological terrorism incident -
- Community recovery -
- Release of emergency information and warnings -
- Monitoring of disease and disease outbreaks -
In 2015, the Federal Emergency Management Agency (FEMA) conducted a study that found that 60% of American adults have not practiced their at-home disaster plan and that only 39% of respondents have even developed an at-home emergency plan.
It's not every day that we think about preparing our families or homes for an emergency. Sometimes, we don't even know where to start. That's where we come in – follow the links below to learn more about what you can do be prepared in disaster situations.
By the time severe weather hits, it could already be too late. Disaster preparedness is about having an established safety plan in place. Whether it's preparedness for floods, earthquakes, hurricanes, or fires, the key to survival in disasters is planning.
Volunteering gives you the opportunity to take an active role in emergency preparedness for you and your community. Without volunteers, public health emergency preparedness programs would struggle to fulfill their purpose. We rely on volunteers with a variety of skillsets, and healthcare experience is not required.
Volunteer Opportunities in Jackson County: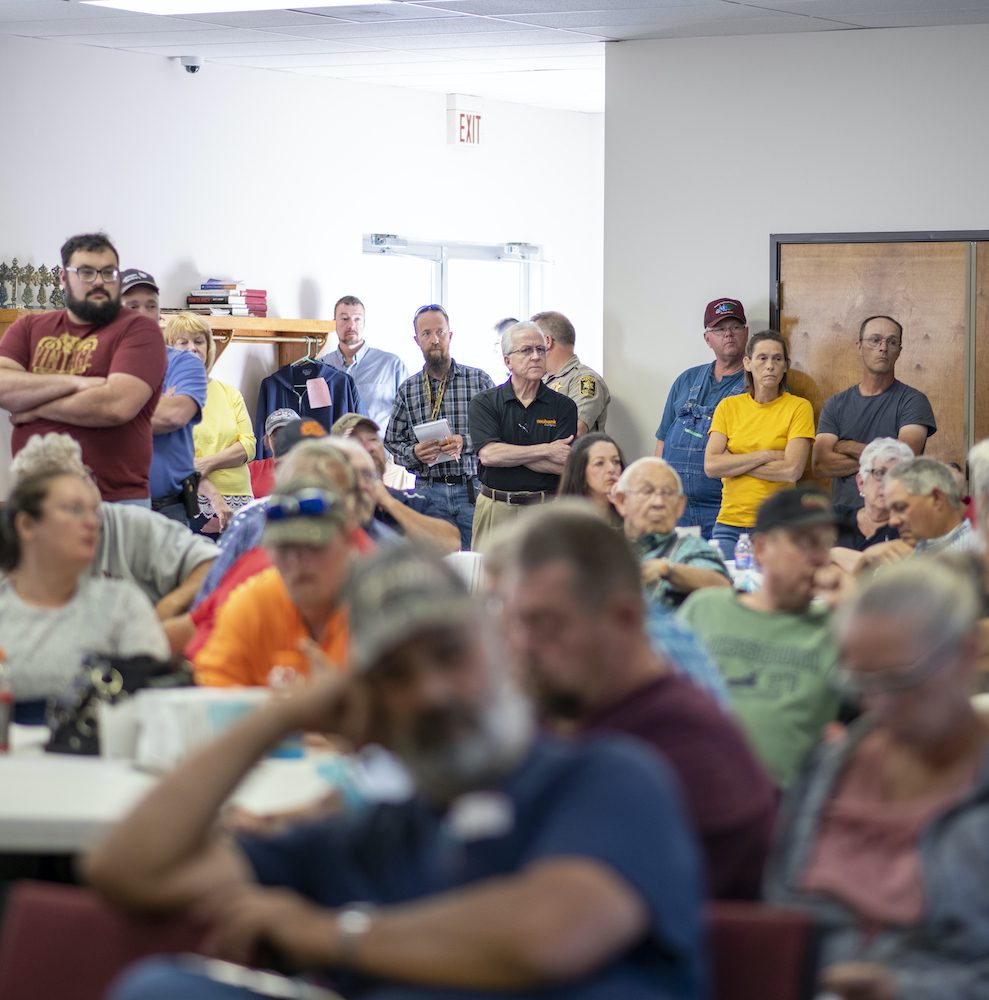 Schedule an Appointment
Come on in and see how Jackson County Public Health can help you!